MAKE OUR CATALOGS AND FLYERS YOUR OWN
Add your logo, contact information and more to our blank catalogs and flyers.
Add them to your website, emails, marketing materials, proposals or post them to your social media sites.*

Eyevertising Promotional Sunglasses 2018
Expires: January 26, 2018
Eyevertising is an award-winning promotional sunglasses supplier offering a large selection of frames and accessories, delivered in as little as 24h!
Customize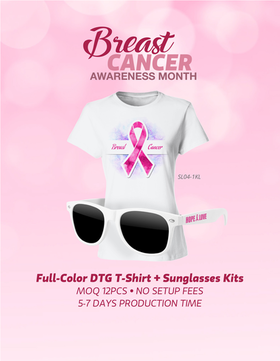 2 Pages
Breast Cancer Awareness Kits
Expires: October 31, 2018
Full-Color DTG T-Shirt + Sunglasses Kits for Breast Cancer Awareness Month MOQ 12PCS 5-7 days production time No setup fees
Customize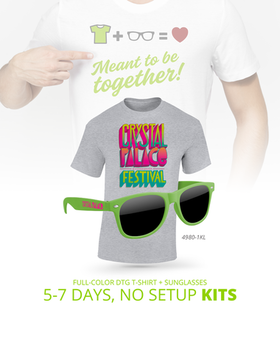 2 Pages
NEW Full-Color DTG T-Shirt & Sunglasses KITS!
Expires: January 01, 2019
FULL-COLOR print on 100% ringspun cotton t-shirt with 1-color temple imprint on POLYCARBONATE Retro sunglasses! 5-7 Days Production No Setups
Customize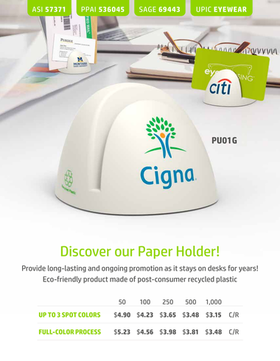 Paper Holder
Expires: December 31, 2018
This paper holder holds up to 10 single sheets, envelopes, business cards, memos, photos... Made of recycled plastic, it provides long-lasting promotion as once is reaches a desk, it stay forever! Customized in USA for quick turnaround and low minimums.
Customize
*Do not use logos and copyrighted material that do not belong to you. For more information, please read our Community Guidelines.